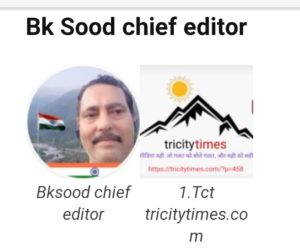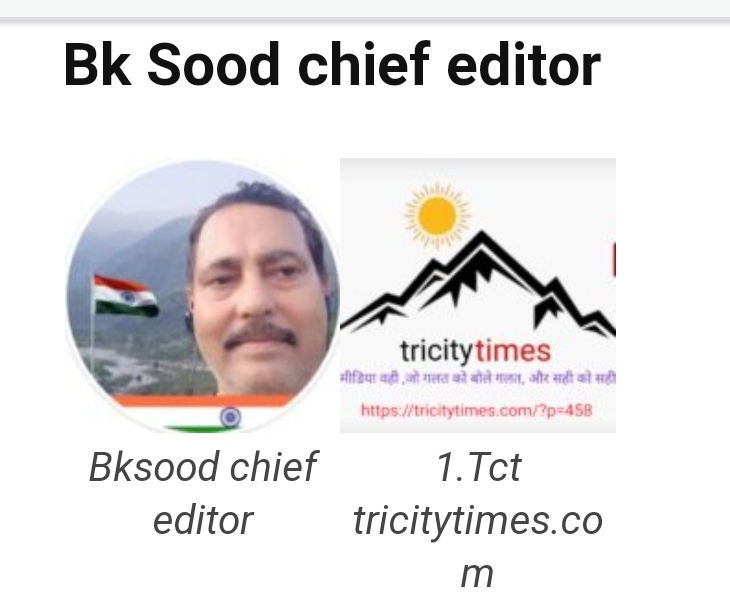 The 'Raman' effect: Scaling the world's highest peaks
(March 7, 2023) A cushy job in a bank was the last thing on Raman Chander Sood's mind. To him, bankers were a bunch of sad-looking guys, who lived a cursed life, either counting currency notes or shuffling through the pages of large ledgers all day. An adventure freak, Sood always wanted to be an Army officer. If not, a doctor or a medical representative at least. However, that wasn't meant to be and instead, destiny took him to the last place he never intended to go. He ended up as a banker for the next 40 years of his life!
The mountains are calling…
Adventure did come looking for him – only after his retirement, though. Today, the 70-year-old is doing things that people half his age couldn't manage, like climbing Mount Kilimanjaro, for instance. "I am 17 years old with 53 years of experience," Sood corrects us, while connecting with Global Indian in the midst of his intense training schedule for climbing Mount Everest shortly. The septuagenarian successfully scaled Mt Kilimanjaro in Tanzania in October 2022. At 5895 meters, it is the highest peak in the African sub-continent and the highest stand-alone mountain in the world and Sood is the oldest Indian to climb it.
Prior to that, he trekked to the Everest Base Camp and climbed six peaks and passes in Nepal higher than 5000 meters within 10 days, becoming the first Indian of his age to have achieved this feat. He then went on to conquer Mt Yunam on the Manali-Leh highway, which was recorded by the India Book of Records. He is now undergoing intense training to climb Mount Everest and other mountains across the world.
Early life
Sood was born in the picturesque village of Nerwa in Himachal Pradesh in August 1952. His father was a Havildar in the Indian army and was part of emergency recruitment during World War II, while his mother was a housewife. Sood says adventures in his life started the moment he descended into this world in the middle of a rainy monsoon night. "When I born, I was not howling as is the norm. The midwife hung me upside down and gave me two solid slaps on my back. I started to howl with full force," laughs Sood.
Life in Nerwa village was very simple but tough and demanding. "There was no road connectivity, no piped water supply and no electricity."
Aiming high
When Sood was in 7th grade in the Government High School, he was fascinated by a chapter in Hindi book about Sherpa Tenzing Norgay and Sir Edmund Hillary climbing Mount Everest for the first time in 1953. "I made up my mind to climb the highest peak on the earth one day," recalls Sood, who at age 11, climbed Mt Churdhar (11965 feet), one of the highest peaks in the Shivalik Hills range.
Sood did well academically. His name figured in the Board of Honours of the School for several years, for standing first in 8th and 10th standards in the whole Center, which consisted of 3-4 High Schools in the surrounding area. After school, Sood joined RPCSDB College in Shimla. An active member of the college adventure club, he would regularly undertake short treks to nearby peaks in Shimla. He found a place in the college Basketball and Table Tennis teams as well.
Rising above challenges
His active participation in sports and other outdoor activities meant Sood couldn't always keep pace with his studies. As a result, he missed getting a seat in the only Medical College in Himachal Pradesh, by a very narrow margin. However, he continued his education and did B.Sc. in Medical Sciences.
Sood then decided to join the Indian Army. He made two attempts for Selection through the Short Service Commission. While he qualified the written exam, he could not pass the Service Selection Board, which left him depressed.
Financial difficulties at home drove him to enrol his name in the local Employment Exchange and look for job avenues. He ended up filling up the application form for the post of a clerk at the State Bank of India. On May 30, 1972, Sood reported for work at the Mandi branch of the bank. He was 19 then.
The adventure hunter
Being a born adventurer, Sood devised ways to make his life adventurous within the bank. The first opportunity came when SBI opened a branch at Kaza in Spiti valley on the Indo-China border. Situated at a height of 3800 meters (12500 ft), this was the highest branch of any bank in the world.
People receiving posting orders for Kaza would refuse to join and proceed on long leave. No sooner did Sood come to know about it, he offered to work in Kaza and joined the branch in November 1977. "In winter, temperatures dipped to -30 degrees centigrade and everything would freeze." He would trek to villages falling within a radius of 25-30 km and give loans to farmers for allied agricultural activities, which was a first in that remote area.
Young Trekkers
The bankers, including Sood, had formed the "Young Trekkers Club" and they would go on treks regularly. "This two year tenure at Kaza was the best and most enjoyable in my banking career," says Sood, who married his colleague Anita, working in the Shimla branch of the bank, in 1980. The couple has two daughters.
As he climbed up the corporate ladder and his daughters Richa and Garima started growing up, Sood was forced to put trekking/ adventures on the back burner and submerged in routine life for the next 20 years.
Life after retirement
It was only when he retired, the adventure bug inside him, which was hibernating for the past several years, woke up. A couple of years later, Sood and his wife undertook their first 21-day long pilgrimage-cum-trekking trip together to Kailash, Mansarovar in China and Mukti Nath Dham in Nepal in May 2014.
"All through my life, I had been regular with my exercise routine and maintained a healthy weight. I had no lifestyle disease and was not on any kind of medication. So, I was fit and raring to go," says Sood, who retired from service in August 2012 as a Deputy General Manager after serving the bank for 40 years and 2 months.
In July 2015, Sood went on another trek to Shrikhand Mahadev, an 18570-ft high peak in the Kullu district, with his daughter Garima. However, it was a trip to Dubai to meet his elder daughter Richa in January 2021 that changed everything. "My 10-year-old grandson asked me what was the purpose of my life. He wanted me to find mine and work on it. It shook me completely," he recalls. Sood decided to pursue his passion with renewed vigour.
Scaling Everest
As he was training himself to trek to the Everest Base camp, tragedy struck the family. Sood's elder daughter Richa, who was already battling health issues, passed away due to Covid in Dubai in May 2021. The Sood family was shattered.
Months later, when a family member reminded Sood how happy and excited Richa was when she learnt about his plans to trek the Everest base camp, Sood decided to do it for her sake. In October 2021, he trekked the Everest base camp (EBC) successfully. "The Sherpas accompanying me were surprised to see me and told that they had never seen an Indian his age doing EBC. They nicknamed me "Baaje" meaning grandfather in their language," smiles Sood, who is based in Mumbai.
As part of his preparations to climb Mount Everest, Sood recently attended a 12-day winter training camp in Ladakh, during which he stayed in tents at a height of 5000 meters in temperatures ranging between -25 to -30 degrees. "Only two (including him) of the 5 participants stayed till the end of the program in those harsh conditions, which gave me the confidence that I can face the most challenging climatic conditions during my future climbs."
Fitness first, always
Sood's training schedule is gruelling, to say the least. He hits the gym thrice a week, spending about 80 minutes per day doing rigorous workouts, jogs for 10-kms once a week, climbs stairs in a high rise covering a total of 200 floors, walks for 25-kms with a 13 kg backpack starting at 2 am and just about squeezes in sometime for swimming and yoga.
Besides Mount Everest, what else is coming? "In May, my wife and I are going on a 12-day trek to Annapurna base camp in Nepal. The next target is to climb the 6119 meters high Lobuche East peak in the Khumbu region of Nepal."
Outreach
Mountaineering is a very costly activity, says Sood. "So far I have met the cost of all my trekking and climbing expeditions from my pension and life savings. But now, I am staring at a financial crunch and looking for sponsors to help me pursue my dream and spread a message that chronological age is just a number," adds Sood.