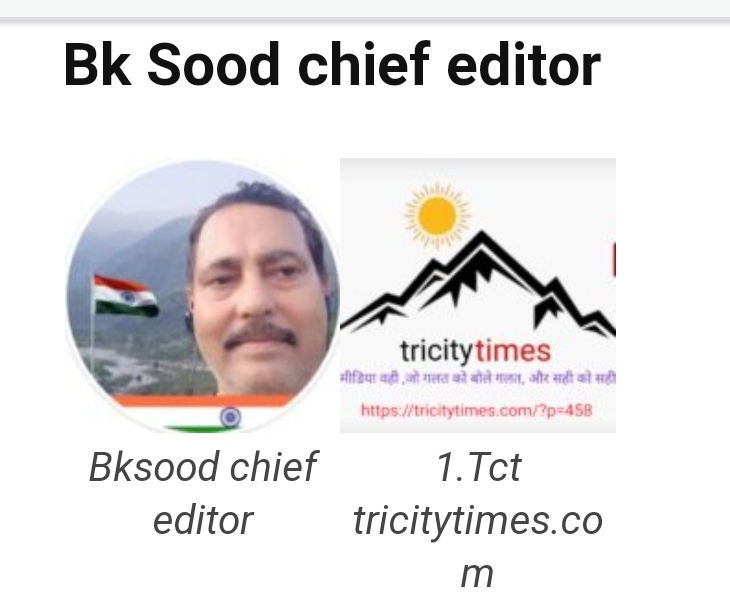 CSIR-Institute of Himalayan Bioresource Technology (CSIR-IHBT), Palampur organised "PUSHP KRISHI MELA" under "CSIR-Floriculture Mission II" on 10th August 2023 at DIHAR, DRDO, Leh.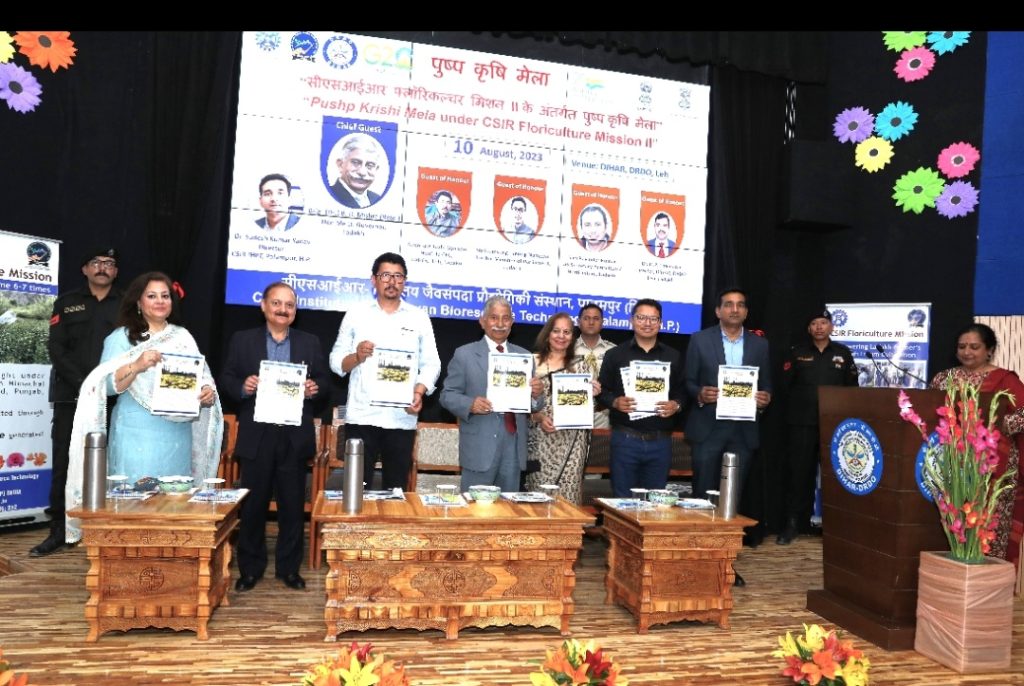 The chief guest of the program was Hon'ble Lieutenant Governor of Ladakh, Brig. (Dr.) B.D. Mishra (Retd) along with Guests of Honour, Advocate Tashi Gyalson, Chief Executive Councillor (CEC), LAHDC, Leh, Shri Jamyang Tsering Namgyal, Member of Parliament, Ladakh, Shri Ravinder Kumar, IAS Secretary Agriculture/ Horticulture UT Ladakh and Dr. O.P Chaurasia, Director, DIHAR, DRDO.
Hon'ble Lt. Governor, in his address, appreciated the achievements of the mission in Ladakh valley. He also mentioned that flower production has a huge potential in the area and gave a slogan "Phool ugaao phoolo ka vistaar karo". In addition, he stated: Women, Ladakh and Flowers are the best creations of the God. Furthermore, he added enhancing flower production through off season cultivation, cold storage and better transportation. He suggested Chief Executive Councillor, LAHDC, Leh to encourage People's participation in floricultural activities throughout the region. On this event, Hon'ble Lt. Governor released a brochure on 'CSIR-Floriculture Mission in Ladakh' and distributed planting materials of Lilium, Gladious and Tulip to the farmers. He also presented certificates of appreciation to the farmers of the Leh-based women's self-help groups and the Ragyul organic producers company.
In the presence of Hon'ble Lt. Governor, CSIR-IHBT signed material transfer agreements (MTA) with Ladakh progressive society, Leh and Mendok Cooperative society, Kargil. Advocate Tashi Gyalson, CEC, LAHDC, Leh, urged the farmers for self-sustainable agriculture and entrepreneurship development in the region.
Dr. Sudesh Kumar Yadav, Director CSIR-IHBT, Palampur highlighted the achievements of CSIR-Floriculture Mission in Ladakh. He said that the mission has increased the area under floricultural crops like Lilium, Gladilous and Tulip to over 10 acres which has improved the socio-economic condition of 80 farmers in Leh and Kargil. Dr. Yadav elucidated about the institute's potential and new opportunities in promoting floriculture in the UT. He also emphasized that Ladakh can be developed as a bulb production centre of the country to minimize import.
More than 100 exhibitors, entrepreneurs, and farmers actively engaged in floriculture related activities participated in the mela. Mr Pawan Kotwal, Advisor to Lt. Governor Ladakh, Dr. Mahender Danokar, Chief Scientist TMD, CSIR Headquarters, Dr S.K Mehta, VC University of Ladakh, Mr Moses Kunzang, Director, Department of Cooperatives, Shri Stenzing Chosphel, Executive councillor agriculture, Shri Thinless Dawa, SDAO department of agriculture and other dignitaries also participated in the program. Representatives from the press and media, as well as staff from the DRDO and CSIR-IHBT, attended the event