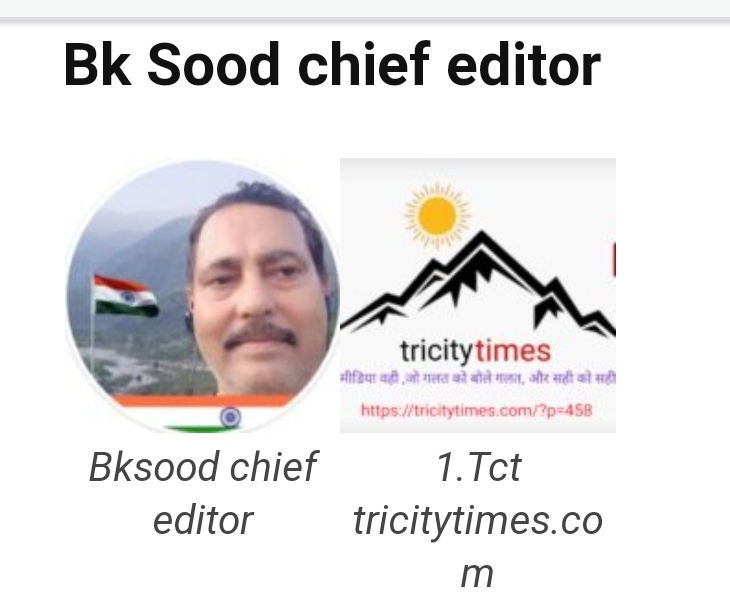 CSKHPAU efforts fruitful: Krishi Doot Sh. Garib Das from Burli Kothi, Paprola to get Rs One lakh Plant Genome Saviour Farmer Recognition Award from Govt.of India: With the scientific facilitation of CSK H.P.Agriculture University, a progressive vegetable grower Sh. Garib Das from village Burli Kothi near Paprola will be awarded Rs. One lakh 'Plant Genome Saviour Farmer Recognition' award by the Govt. of India.
While breaking this news, Prof H.K.Chaudhary, Vice-Chancellor honoured Sh Garib Das at the University today. He also decorated his wife Smt Simri Devi with Himachali shawl. The Vice-Chancellor told that the farmer has been cultivating Desi Kheera(traditional cucumber) known as Paprola Kheera and conserving the purity of this local land race for more than 40 years. Paprola Kheera grown by him is known for its high water content, better palatability, more flesh, more crunchiness, less number of seeds and better taste with more shelf life. Paprola Kheera helps him fetch premium price in the market.
The University scientifically tested all horticultural and quality parameters of Paprola Kheera in the last two years and submitted all necessary documents to Protection of Plant Variety and Farmers' Rights Authority(PPVFRA) for registration. The University had also filed his nomination for 'Plant Genome Saviour Farmer' award to PPV & FRA authority. Now, the University has received a communication from this authority that Sh Garib Dass has been selected for prestigious 'Plant Genome Saviour Farmer Recognition' award worth Rs.One lakh . He will be awarded during Global Symposium on Farmers' Rights on 12 September at New Delhi.
Sh Garib Das thanked the Vice-Chancellor and the University for recognizing his humble efforts in conserving the land race of Paprola Kheera and submitting the application to the PPVFRA authority with necessary scientific documents.
Prof. Chaudhary had visited the farmer only a fortnight back along with a team of scientists and declared Sh Garib Das as University Krishi Doot (University Ambassador).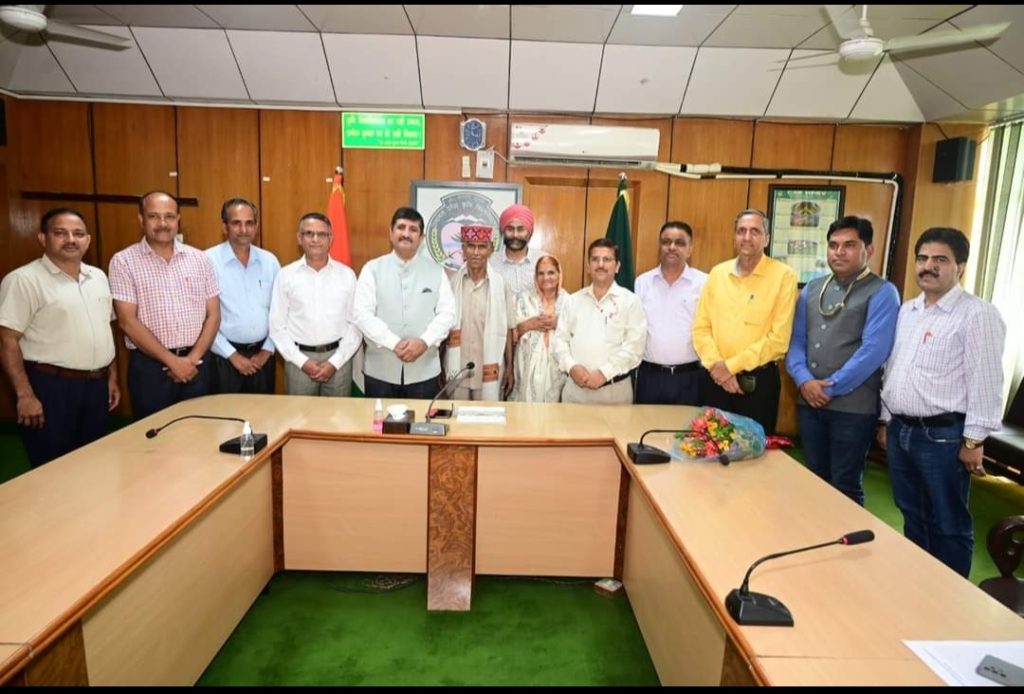 The Vice Chancellor appreciated Drs Parveen Sharma, Desh Raj Chaudhary, Nimit Kumar and Ravinder Singh who scientifically tested all parameters of Paprola Kheera and submitted the application. Dr S.P.Dixit, Director of Research ,Dr Naveen Kumar, Director Extension Education, Sh V.R.Rathore, Comptroller,Er Vijay Premi, Sh S.L.Negi, Drs Ravinder Singh Chandel, V.K.Sud and Hirday Paul Singh were present during the honouring ceremony of Sh Garib Das and his wife.